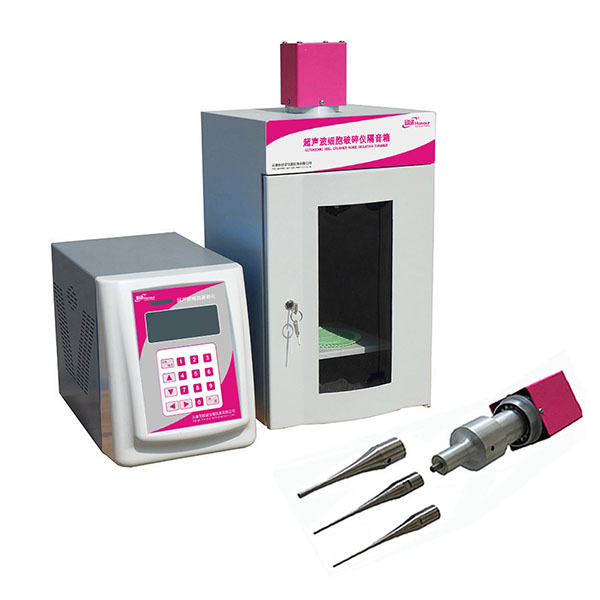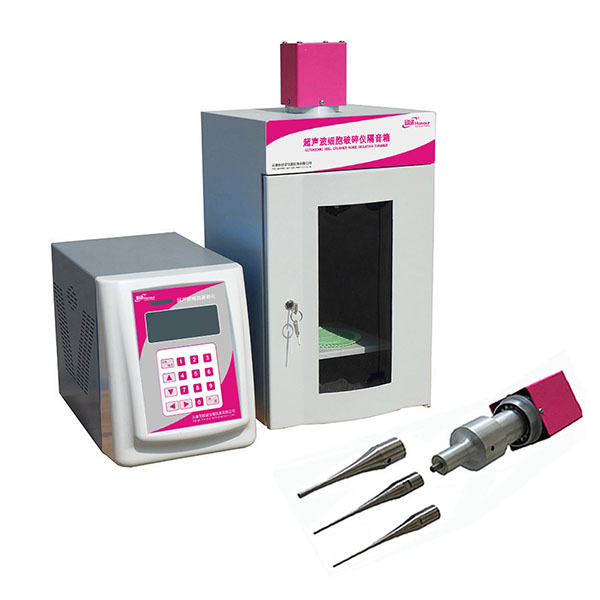 Ultrasonic cell grinder-HCF-IID
---
Ultrasonic cell grinder-HCF-IID
Ultrasonic cell grinder-HCF-IID
---
Application domain:
Life Science:The structure of bacteria, viruses, spores and other cell structures were cracked, broken, leaching, extraction of DNA, protein extraction, pruning DNA/RNA, chromatin immunoprecipitation Technology.
Material chemistry:The dispersion of nano materials such as carbon nanotubes, graphite selenium and other materials, homogeneous soil, rock samples, non-ferrous metals, rare earth and other particulate matter disintegration, emulsification, homogenization, fragmentation.
Can also be used for the dispersion of Chinese herbal medicine, extraction. It can be used in other samples of dispersing, emulsification, homogenization and acceleration reaction process, and it also applies to chemical engineering, medical treatment, geology, marine and other fields of sample pretreatment.
Model

HCF-IID

Frequency

20-25KHZ

Ultrasonictimesetting

0.1Seconds-9.9Seconds

Intermittenttimesetting

0.1Seconds-99.9Seconds

Wholesettingtime

0.1Branch-999Branch

Power

950W

Randomvariableamplitudelever

Ф6

Optionaltransformerhorn

Ф2、Ф3、Ф10、Ф15

Crushingcapacity

0.2-600ml

Dutycycle

0.1-99.9%

PowerSupply

220V/50HZ

Powerboxsizeandnetweight(mm)

400×280×220

Grossweightofmachinekg(kg)

14.3

Characteristic

Temperatureprotectionfunctionofthemainenginewithtemperature

andrealtimedetectionofthesampletemperature.