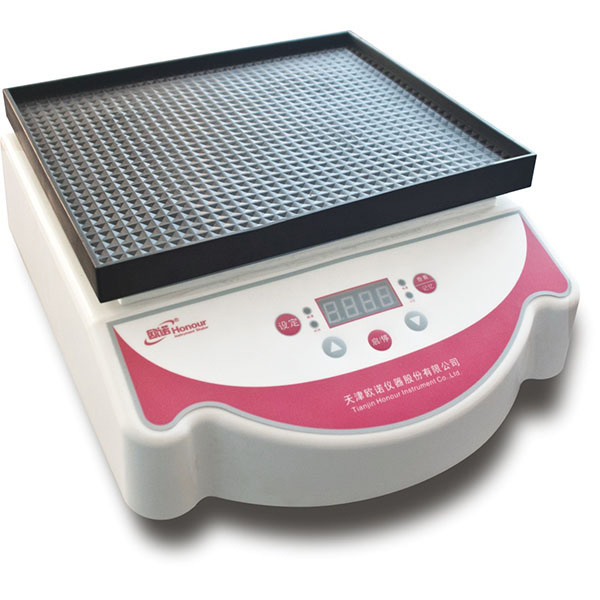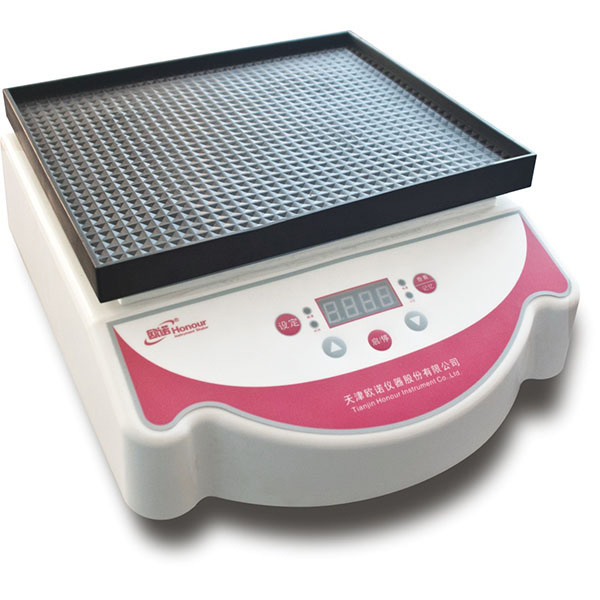 Decolorized rocking bed HNY-923F
---
Decolorized rocking bed HNY-923F
Decolorized rocking bed HNY-923F
---
Applications:
It is extensively used in biochemical reaction, aerobic fermentation, bacterial culture and cell tissue research. What's more, it also is widely used in chemistry, biology, molecular science, pharmacy, food, environmental protection and other fields of investigation. Such as decolorization, dyeing, development, fixing, treatment of cellulose membrane, molecular hybridization, antigen-antibody reaction and cell culture, etc.
Product Characteristics:
1.Intelligent controlling velocity: The brushless direct-current motor is controlled by micro-computer and intelligent feedback control, which extremely improves the controlling velocity accuracy. In addition, it is not affected by the mains voltage fluctuation.
2. Intelligent low-speed start-up: The gradual acceleration start-up can avoid the sudden high speed start which causes liquid splatter, sample damage. At the same time, the service life of mechanical components are prolonged.
3. Power off recovery function: If the external power supply is suddenly cut off and the incoming call is repeated, the instrument can automatically resume operation according to the original settings.
4. Specific location faults of intelligent autognosis instrument: Intelligent autognosis instrument can diagnose specific parts of the faults by itselves, and through acoustooptic prompting instrument fault parts.
5. On-line modification of parameters: It can modify the parameters in real time in running condition.
6. Intelligent Memory: It can automatically repeat the previous settings after booting up again.
7. Overload protection: The instrument will automatically stop when it is overloaded, it can ensure the life and safety of the instrument.
8. LED digital display screen is used to display the setting parameters and measured parameters.
9. The control system ensures that the instrument smoothly starts, steadily accelerates, and ensures the uniform motion of the experimental sample.
10. Direct-current brushless motor, long life design, maintenance-free.
11. The shape design of the whole machine has streamlined luxury style and aesthetic design concept.
12.It uses engineering plastic moulds, beautiful shape, corrosion resistance. In addition, it is easy to clean and use conveniently. Natural rubber moulding platform, acid and alkali resistance, no deformation, beautiful and durable.
13. Wide voltage range, which can be used in AC90-260V range.
Main Technical Parameters:
| | |
| --- | --- |
| Type Specification | HNY-923F |
| Control Mode | Microcomputer Intelligent PID Control |
| Display Mode | LED Digital Display |
| Oscillation Mode | reciprocate |
| Oscillation Amplitude(mm) | 30 |
| Cyclotron Frequency Range(rpm/min) | 15-240 |
| Cyclotron Frequency Accuracy(rpm) | ±2 |
| Timing Range | 0-99 Hours 59Minutes |
| Tray Dimension(mm) | 320×265 |
| Tray Number(Pieces) | 1 |
| External Dimension(mm) | 330×480×160 |
| Power(W) | 30 |
| Max Loading(Including Jig)(kg) | 5 |
| Power Supply | AC 90-260V,50-60HZ |
| Environmental Temperature Requirement(℃) | -10℃-65℃ |
| Auxiliary Function | Monitoring Timer, Parameter Memory, Call Recovery, Intelligent Speed Control, Intelligent Low Speed Start, Intelligent Self-diagnosis Instrument Specific Position Fault, Parameter Online Modification, Overload Protection |