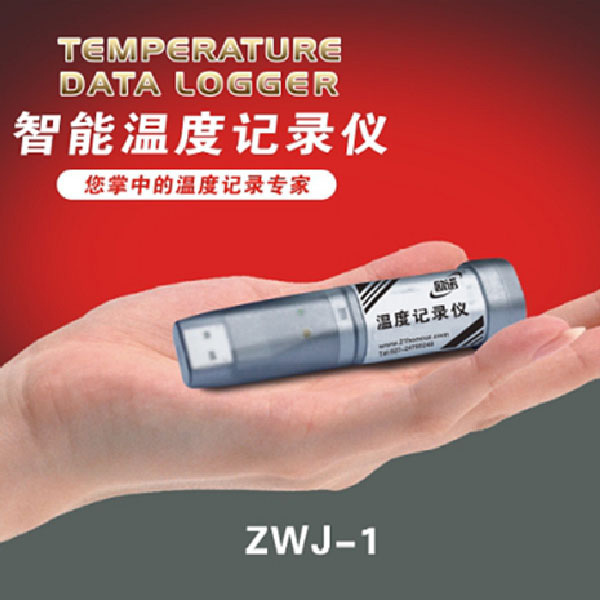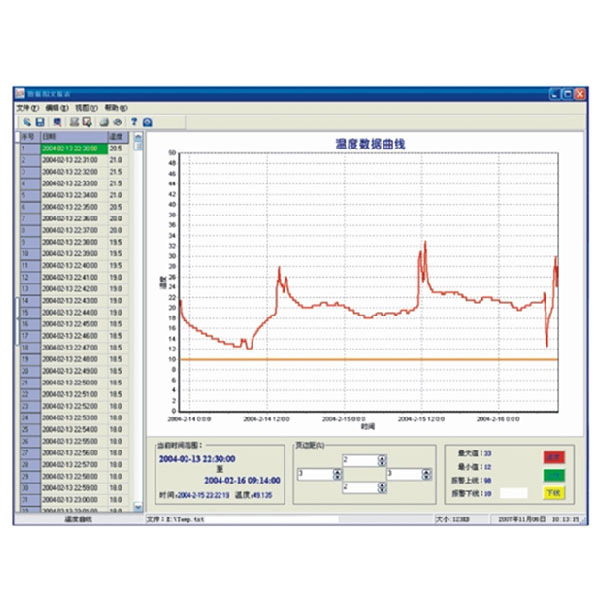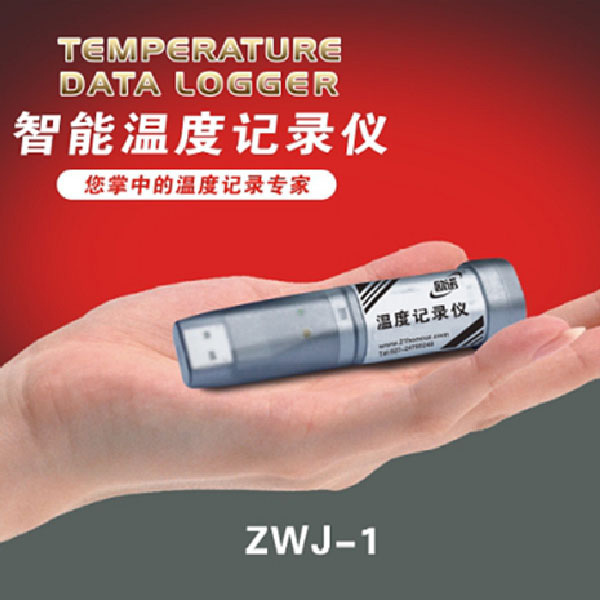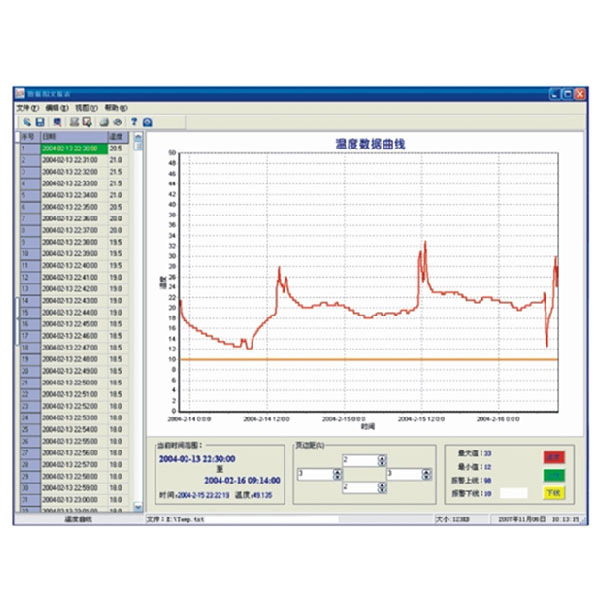 Temperature Data logger
---
---
  International cutting-edge technology, the first intelligent miniature temperature logger
Widely used in agricultural laboratories, industry, environmental protection, health and epidemic prevention, storage and transportation, museums, temperature, vaccines, food, medicines freezing the field and temperature monitoring places
Specifically designed for ultra-low power, ultra-long temperature data recorded in data logger series. The product automatic timing collects and records the temperature data in accordance with set time intervals, and automatically generates a diagram on the computer by these data. In addition, it can analyze data, print lists and export data automatically.
It can be set the time interval, the product selection of imported sensor and high-energy lithium battery-powered, low-power technology design machine power. No external power, small size, known as the recorder in the palm of your hand, they carry. Moisture waterproof, measurable -30 ° C to 70 ° C (± 1 ° C) within a variety of ambient temperature, long recording time, storage capacity and high precision can work continuously for more than two years
Intelligent temperature logger is configured with a matching record data analysis software, using the popular Windows interface; love you, but the operation state of the temperature logger settings, complete the reading of the historical data of the temperature logger. Read the historical data can be Text or Excel format output, automatic data processing, draw a line chart, pie
Product parameters :
temperature range: -30°C-70°C(±0.1°C)temperature
record time:adjustable 1s-24h
Power: 3.6v Li battery. Validity is one year.
communication interface:USB
record accuracy:±0.1°C temperature
record capacity:16368 pcs, recording time 2years
temperature alarm limits: Set up the upper70°C and lower data on temperature to alarm-30°C
data analysis and data output
provide the browsing by text and curve
input or save the curves to be any graphics format.
The status be pointed by lights flashing in red yellow and green
Waterproof, dustproof, shockproof